With the reopening of theaters and the month of Love, there is no better excuse to book a table in one of these restaurants.
Here are 8 restaurants in Quebec among the 100 most romantic in Canada.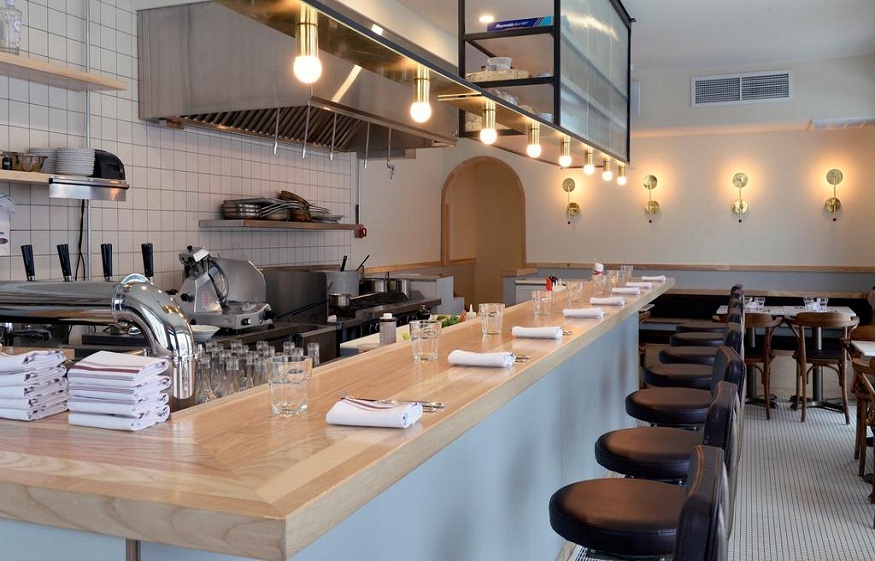 1. Bar George – Montreal
Host of many weddings, Bar George is indeed very romantic. As soon as you sit down at Bar George, you will feel like you have been transported to England. This downtown bar is housed in the heritage home that once belonged to Sir George Stephen. The place offers modern Scottish and English cuisine with a Quebec twist. We go there to taste classic English cocktails like the London Mule, Old fashioned, Negroni and more.
2. Bonaparte – Montreal
In an unpretentious atmosphere, the Bonaparte is certainly one of the best restaurants in Old Montreal. Authentic French cuisine is served in a sophisticated setting that stands the test of time.
3. Chez Sophie – Montreal
In the South-West, Chez Sophie stands out from the culinary offer with its high gastronomy. The atmosphere is intimate and comfortable. With around forty places, you will have the impression of finding yourself (literally) at Sophie Tabet, the chef and owner of the place.
4. Hoogan & Beaufort – Montreal
This excellent Shops Angus restaurant in Rosemont is hidden in a place full of history and history. With its 70 seats, the restaurant is intimate and comfortable. Apparatus Architecture designed the decor. With the kitchen at the center of the local and the many details, it is not surprising that Hoogan & Beaufort ranks among the most romantic restaurants.
5. Floating Island – Montreal
In a sober place where black predominates, the colored plates of this restaurant add a touch of light. Nestled in the heart of Mile-End, the restaurant is focused on discovery and draws inspiration from seasonal foods to design its menu. The space was designed by the architect Alain Carle . Results? An elegant, intimate place where you feel good as soon as you enter.
6. The Naughty Boys – Gatineau (Vieux-Hull)
Praised by many for its French cuisine with international influences and its changing menu, Les Vilains Garçons is an essential restaurant in Gatineau. The brunches are absolutely delicious and the atmosphere is warm and intimate. To try!
7. LOV DIX30 – Brossard
With its many establishments, however, it is the LOV du DIX30 in Brossard that deserves a place in the list. The dining room is adorned with plants and incredible light fixtures for a boho look to perfection. The design is signed by the designer and artistic director of LOV restaurants, Jacinthe Piotte enjoy your journey by lots of best things to do in Spain .
8. Maison Boulud – Montreal
One of the most beautiful Montreal terraces in North America
An award-winning restaurant for its refined menu by Daniel Boulud and for its magnificent decor, it is not surprising to find this address on the list. Maison Boulud is located in the elegant Ritz-Carlton hotel and has an impressive garden in its interior courtyard as well as a large fireplace in its dining room.