Twilio assists businesses and brands of all kinds in creating meaningful interactions with users worldwide from basic text messages to life-saving exchanges.
Twilio is a customer engagement platform used by tens of millions of developers and hundreds of thousands of businesses to provide unique, personalized experiences to their customers. The platform enables developers to add audio, video, and message features and authentication processes.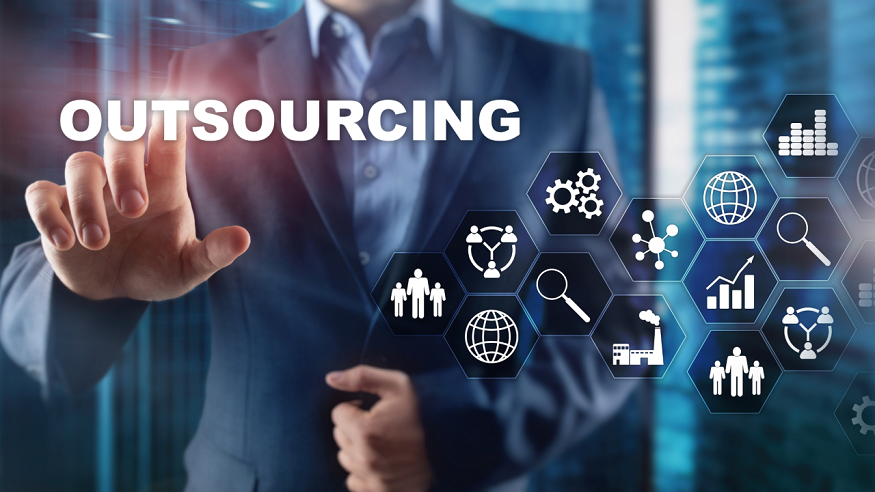 How Does Outsourcing Services for Twilio Work?
Even though you have heard the term so many times, no one phrase perfectly defines the roles and functions performed by a Twilio service partner.
Outsourcing is the practice of giving both necessary and optional company work to a service provider. Among the procedures provided under the aegis of Twilio service outsourcing are Twilio Development, Twilio Two-Factor Authentication, Twilio Chat Service Integration, Twilio SMS Integration, and more.
Before you decide to outsource software development services, do thorough research about your potential service providers to avoid. Communicate clearly and know what to expect before proceeding.
Concerns When Choosing a Twilio Service Partner
In recent years, India has been a favorite outsourcing destination because qualified and cost-effective employees are readily available. The US and some other countries especially prefer India. However, with so many options in the country, selecting the finest Twilio service provider for your business is no longer straightforward. When you delegate a task to someone, you create faith in their ability to complete it. Your organization will not be able to realize the benefits of exporting if you do not believe in them.
Consider the following considerations while looking for a Twilio software development service provider:
●  Examination of Background and Credentials
Finding the best Twilio service partners in India might be challenging for organizations due to the large number of competent people accessible. Before choosing a Twilio service partner, look through their credentials. This guarantees that you are working with the proper provider, one who has previously worked with clients like you. Find out Twilio service partners who have technical competence, technical skills, accessibility to cutting-edge tech, experience dealing with complex problems, and a love for your project.
●  Credibility in the Market
A skewed or negative reputation is an embarrassment that no company can afford. Businesses also do not want to compromise on quality. They are unable to work with Twilio service partners that are rude, miss deadlines, and deliver ambiguous services. Therefore, it's essential to check the reputation of your Twilio service partner before entering a contract.
Nowadays, owing to the internet, learning about a company's reputation is straightforward. You may look at all the other information, including reviews from current and previous customers, comments from current and former staff, and the company's service history.
●  Project Costs
Money is the most essential and difficult topic that might jeopardize your relationship with the Twilio service partner and cost you the project. If you want special support from a Twilio service partner, be prepared to pay a premium.
As a result, before looking for a Twilio service partner, you must first determine how much money your company can engage in this project. Once you have a clear vision in your brain, inform your Twilio service partner about it. Use the correct number; do not experiment with different ones. Furthermore, it will offer the Twilio service partner a clear picture of the project budget.
●  Data Security and Privacy
Concerns regarding people's privacy and data security have grown significantly in today's internet-driven environment. As a result, you can be confident that you will be sharing sensitive corporate information with a Twilio service partner whenever you delegate your operations to them. As a result, you must be certain that your information wasn't being misused. Before revealing sensitive information, it is highly suggested that customers sign a non-disclosure contract with the service provider.
Engage with a supplier whose offices undergo frequent cybersecurity evaluations. They must utilize certain technologies to assist protect all your confidential records and protect against threats and breaches. To ensure that there would never be a data breach, the vendor must adhere to strict data security standards and processes.
Conclusion
The Twilio platform allows programmers to add voice, video, and messaging capabilities and authentication processes to their apps. Since adding these functionalities to an app through conventional techniques is both time-consuming and infrastructure-intensive, adopting a platform like Twilio helps to save production time.
Utilizing a worldwide network of carriers is made possible by platforms like Twilio. That theoretically makes it possible for your company to communicate through phone or SMS with anyone, anywhere around the globe. Twilio services help streamline business processes, enhance productivity, and broaden their reach.