Finance is one of the significant aspects of B2B e-commerce businesses, and to strive for growth and success, it is crucial to have accurate financial tools and software. QuickBooks is one such tool that aids e-commerce businesses by streamlining their finance operations.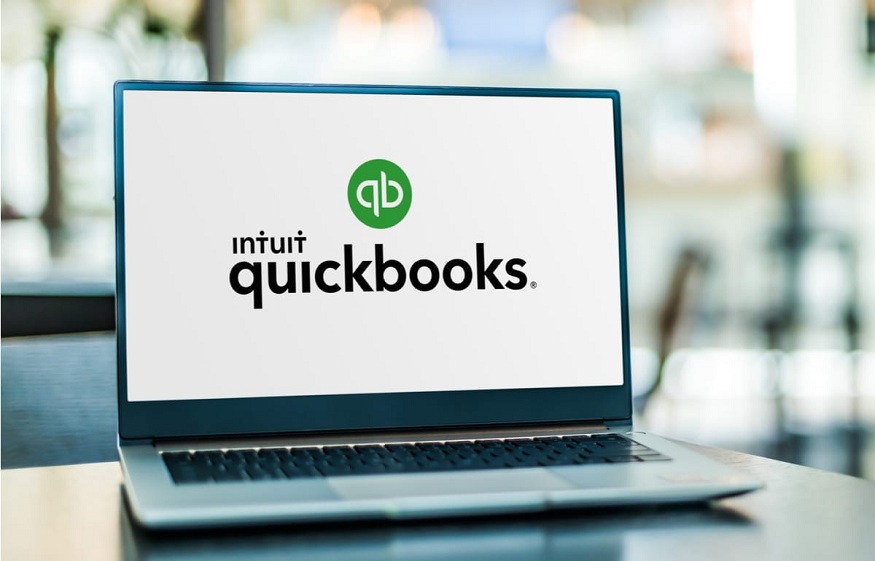 This blog will provide insight into how b2b e-commerce QuickBooks online helps business growth.
Understanding QuickBooks Software
Quickbooks is a comprehensive accounting software developed to help businesses manage their finances effectively. It lets them track their income and expenses and helps generate financial reports. Integrating QuickBooks in e-commerce provides other advanced features, like budgeting, payroll management, etc.
How QuickBooks Streamlines the Finance and Accounting Operations for E-Commerce Businesses?
Better Money Management
Being one of the top-notch accounting software in the market, Quickbooks streamlines the operations related to accounting, billing, and much more. For instance, through QuickBooks payroll, businesses can track employee hours. Moreover, integrating QuickBooks with order and inventory management helps streamline their respective operations, like order tracking and the status of understock & overstock. The track of receipt and payment due dates can be kept structured, and crucial information on recurring bills can be handled better.
Integration With Other Software
QuickBooks can be easily integrated with other software and systems, like inventory management. For instance, B2B e-commerce businesses often deal with large amounts of inventory, and the integration of B2B QuickBooks online e-commerce streamlines the finance operations by leveraging tasks, like data migration, and makes tax preparation more efficient. Moreover, it integrates workflows from several software applications for a complete solution and rapid business growth.
Enhanced Security
e-commerce businesses comprise crucial financial statements and expense reports that contain sensitive information. QuickBooks provides an honest picture of your financial situation and sums up the state of financial resources for business. The QuickBooks hosting feature provides 24-hours monitoring and helps ensure data safety by not letting any third party access confidential information. Moreover, its features, like multi-factor authentication and end-to-end encryption, facilitate security and privacy simultaneously. Businesses can choose their level of protection as per their needs and requirements.
Inventory Management
Prominent companies encompass complex organizational structures. For significant information tracking and monitoring, proper planning and integration are needed. The platform consistently monitors inventories and merchandise. The software can track whereabouts, find items, record movement, and generate analytical insights.
The entire procedure is organized, and mobile software provides real-time progress updates. Planning is more accessible, and QuickBooks integration with order and inventory management software consistently records the inventory count!
Customization
Businesses can create their chart of accounts in QuickBooks and get a complete listing of all the accounts required to track the financial data. These accounts are necessary for tracking income, expenses, assets, liabilities, and equity accounts that may be needed on tax returns. The tax time gets improved if the chart of accounts comprises all the line items needed on the tax return. Moreover, once the chart of accounts is set up in B2B e-commerce QuickBooks online, businesses can easily add, delete, and customize accounts. Furthermore, if a business runs wholesale multilingual eCommerce website management, then the integration of QuickBooks leverages the overall finance-related operations.
Tax Assistance
A tax return is a hassle, especially when financial records are messy. Well, QuickBooks streamlines the tax calculation process.
The accounting program logs the monthly activities and reduces them to a straightforward Income and Investment report. It goes beyond the necessity of employing a costly tax adviser to manage your complex operations. The automated platform completes it quickly and cost-effectively for you.
Insightful Reports
Businesses will agree that well-structured finance reports help gauge the better analysis of financial resources. Reports can reveal strengths and weaknesses and help businesses deeply delve into their health. QuickBooks accounting software automates the reporting process and helps produce meaningful financial reports for your business with data entry.
The Bottom Line
Finance and accounting are crucial aspects of the business. The growing and dynamic customer demands provide insight into the importance of robust financial operations. QuickBooks is software that streamlines business operations and creates hassle-free, streamlined solutions for finance operations. Traditional accounting methods are no more a viable solution as there is a high possibility it breaks down with business expansion and transaction becomes more complex. Integrating QuickBooks with E-commerce maintains high-quality record-keeping and helps build tangible results. The powerful accounting software has wholly changed the landscape of accounting.