When looking at possible places to get a personal loan, you can choose between a traditional bank and a private online lender.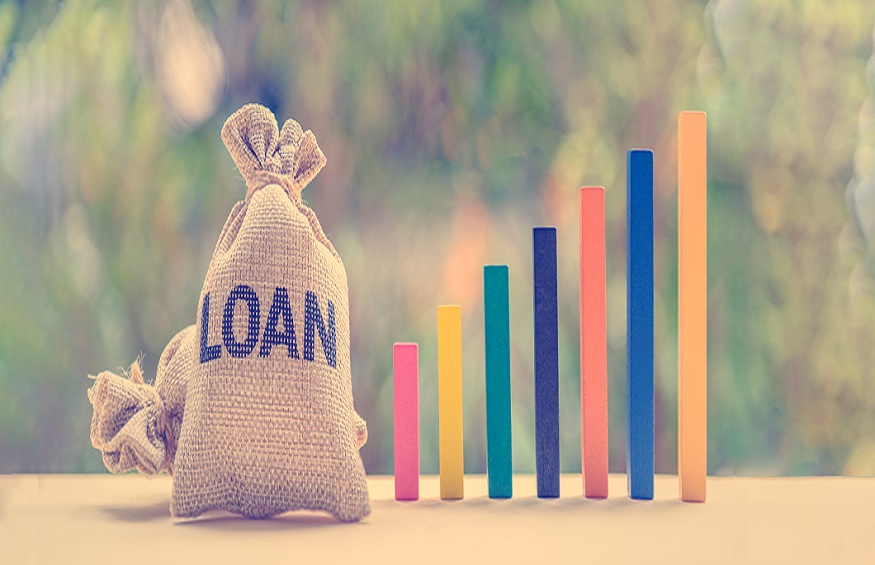 Most of the time, the interest rates offered by bank lenders are better, and working with a well-known lender gives you more peace of mind. However, loans from private internet lenders are usually easier and faster to get.
The best thing to do will depend on the details of your situation. If you don't have a long credit history or if your credit score is low, it might be easier for you to get a loan from a private lender.
You might be able to get better loan terms from a bank if you have a good credit score or if you already have a relationship with the bank from which you want to borrow money.
You should think about the state of your credit, the interest rate you will be able to pay, and any other features that might work in your favor, such as whether you prefer online or in-person service, to choose the option that will best meet your needs.
Comparing banks vs. online lenders
There are a lot of differences between bank loans and internet loans, even though both are regulated by the government and the business, have rates and terms that can change, and are subject to oversight by the government.
The regulations around bank loans in Singapore are typically significantly more stringent, which means that both the eligibility standards and the borrowing requirements are not as flexible. However, they take more time and frequently need personal appearances to consummate the loan.
The process of getting a loan from a bank is more complicated. As a result, banks are often able to offer lower interest rates and sometimes give incentives to customers who have already worked with the bank.
When compared to traditional banks, the application processes and eligibility requirements of online lenders tend to be much more flexible and quick.
However, in contrast to traditional lenders, online lenders tend to charge higher interest rates and fees. This is because online lenders have less strict ways of checking out applicants.
The main benefit of an online loan is how easy it is to get. The whole application process can be done online, and you can usually get the cash within a week. This is in contrast to the longer processing times that are typical with bank loans.
Deciding which is right for you
Before you decide which kind of lender is best for you, there are a lot of things to think about.
 Before choosing a money lender, it is always in your best interest to shop around and get rate quotes from several different lenders.
You will need to compare and contrast the different lenders' interest rates, loan terms, and criteria, as well as their closing costs and fees.
When you apply for something, you should know your credit score and have a good idea of what you can afford.
Are banks better for me?
If you already have a good relationship with a bank, have good credit, and have the time to go through the longer approval process, getting a personal loan from a bank could be your best option.
There are many benefits to getting a personal loan from a traditional bank, such as a lower interest rate, the chance to get incentives and bonuses that are only given to long-term customers, customer service in person, and the reliability and security that traditional banks offer.
Most of the time, banks will see a loan through until the end, while online lenders may decide to sell it to another servicer. But there are also things to think about that are bad.
Even though many banks may offer funding as quickly as online lenders, the application process for bank loans is often longer, and you may have to go to a branch to submit your application. If you need money right away and don't have time to wait, online lenders are probably the best way to get the money you need.
When you apply for a loan at a bank, many of the lenders won't let you prequalify for the loan first. This makes it harder to know exactly how much your monthly payment will be before you apply for the loan.
Because banks are subject to stricter rules, they must follow stricter rules about who can work there. This means that people with bad credit or a short credit history might have trouble getting a loan.
Working with a bank with which you already have a relationship has many benefits, and this is one of the most important ones.
On the other hand, this could also mean that the person will be pushed to sign up for more financial services. If you decide to get a loan from a bank, make sure you only ask for the amount you need.
| | |
| --- | --- |
| Pros  | Cons  |
| More likelihood of decreases in interest rates | No pre-qualifying |
| May provide existing clients with specific pricing options | There was significant amount of pressure to sign up for more financial services. |
| Keep up with the payments on your loan. | More stringent requirements to qualify candidates |
Are online lenders better for me?
If you are worried that you won't be able to get a personal loan, if you need the money quickly, or if you would rather do everything online, it may be better for you to get a personal loan from an online lender.
Getting a loan online could help you learn how to be a better lender and handle your money better. Several online money lenders in Singapore have online resource centers where you can find calculators, how-to videos, and other tools that can help you learn more about money.
One of the best things about online lenders is that you can often find out if you are already qualified for a loan.
 By doing a "soft pull" on your credit, which has no effect on your score, this process lets you find out what benefits might be available to you if you applied.
Prequalification can help people who want to borrow money figure out their current financial situation and whether or not they can borrow money.
Using online lending services comes with some risks. Most of the time, the requirements to get an internet loan are not as strict as those for a bank loan, so the interest rates are often higher.
This is especially risky for people with bad credit, who may be more likely to look online because some lenders there have easier requirements to meet.
Don't take out a loan unless you're sure you can pay back both the principal and the interest every month.
When you apply for a loan online, you are more likely to be a victim of fraud. Because there aren't as many rules about online lending and because the internet is still young compared to traditional banks, you need to make sure you only work with verified lenders.
When choosing a lender for a personal loan, it is important to do research by comparing the top lenders and reading reviews written by previous customers.
People with bad credit often choose to borrow money from online lenders because the requirements aren't as strict and the borrower may have some room to negotiate the terms of the loan.
If you don't have good credit, you might want to look into loans for people with bad credit. These lenders are willing to work with people who have bad credit, and they have reasonable rate caps that keep borrowers from paying sky-high interest rates.
But the interest rates on these loans can still be pretty high, and you should never agree to a loan unless you know for sure that you can pay the monthly payments.
| | |
| --- | --- |
| Pros  | Cons  |
| It is much simpler to contrast different lenders and interest rates side by side | There is no in-person support for customers. |
| Education in money matters and access to lending resources | The interest rates are high. |
| Possibility to negotiate loan terms | There is a potential for fraud. |
Bottom line
If you want a personal loan, you can choose from a number of different lenders. The first thing you need to do to find a lender that meets your needs is to think about what kind of financial institution you want to work with.
If you need money quickly or are worried that you might not be able to get a loan from a traditional bank, you might want to look into online lenders or peer-to-peer lenders.
If you like to deal with people in person and already do business with a bank you trust, it might be a good idea to borrow money from that bank.
But before you think about getting a personal loan, you should try to either save money or find other ways to make money. Even though personal loans are often necessary, it is always best to avoid getting into debt if you can.