For those who are unversed, Multiple sclerosis is a degenerative condition that affects the nerves in the central nervous system. It is a serious and lifelong condition that can cause patients to suffer from a range of symptoms. What happens in Multiple Sclerosis exactly is, the immune system gets overactive and starts to cause damage to cells in the brain, optic nerves, and spinal cord that make up the CNS.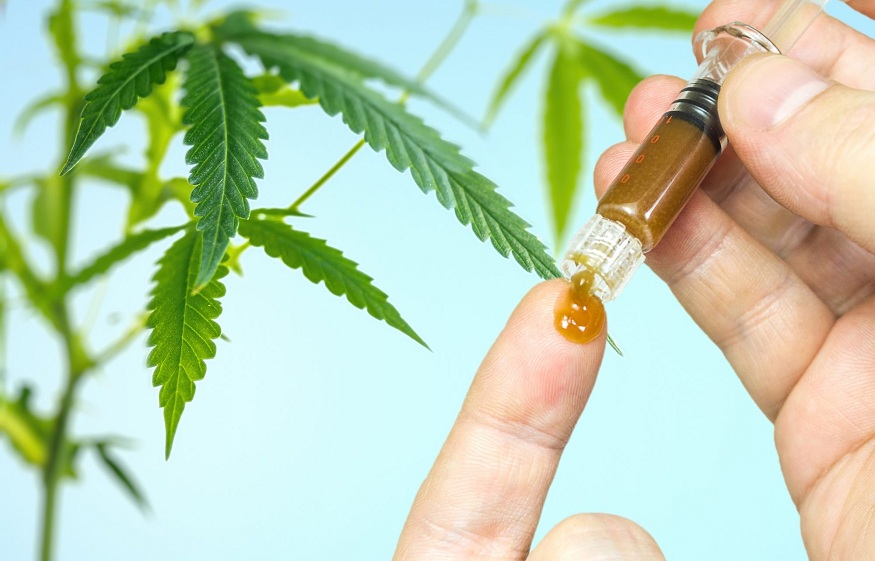 As of now, there is no cure but researchers have been studying the effects of medical cannabis in treating several symptoms of the condition. Even the National Multiple Sclerosis Society supports the use of medical cannabis for people with Multiple Sclerosis. If the current treatment isn't giving you the relief you want or you just got diagnosed with MS, you might be curious to know how medical cannabis can help you. 
What does the study state? 
In the 2018 review, it was seen that cannabis products were generally well-tolerated and serious adverse effects were quite rare. However, it is still advisable to consult with certified cannabis clinicians who will be able to guide you regarding the dosage and the apt quantity you should be consuming by taking into account your health condition.
What are the benefits of cannabis for people with Multiple Sclerosis?
The brain, spinal cord, and nerves are all affected by MS. Numerous compounds present in medical cannabis collectively have an impact on your body and mind. The chemicals present in the plant have different effects on the body. For example, medical cannabis contains THC. It is one of the primary chemicals present in the plant having psychoactive properties that cause the high. Another compound which has gotten the limelight is CBD. Similarly, there are other compounds present in the plant but the research to date has focused on these two.
Taking an apt dosage of medical cannabis oil can help you increase your appetite, reduce your nausea and improve muscle control issues.
Can help in muscle control: In the 2012 study in the UK, the researchers noticed that people who were given an extract from cannabis experienced almost twice as much relief from muscle stiffness. Even the American Academy of Neurology found strong evidence to support the use of cannabis-based treatments for Muscle Sclerosis having muscle spasms. There is enough evidence that it can help with muscle spasticity. 
Can reduce pain: Evidence states that those who consumed medical marijuana experienced pain reduction than a placebo.
How to choose Medical Cannabis or THC oil for you?
There are many different cannabis strains available in the market. The effects of each cannabis strain can vary depending on the percentage of THC and CBD of the plant. Terpenes, or aromatic compounds, are another feature of cannabis strains that may affect how it behaves. According to research, it may be crucial to have the appropriate ratio of THC and cbd oil India because CBD may help mitigate some of the side effects of THC. It only takes an expert to give you the right dosage by taking into account your medical condition.
What to Look Out For
Whether you dab on CBD oil or consume medical marijuana in another form, you might not always be aware of what you're using. The THC levels, for instance, may differ significantly from one batch to the next because the FDA does not control them. Or, compared to someone else, you might respond to the product extremely differently. You can experience:
Anxious
Dizzy
Sleepy
Sick
Paranoid
Using any cannabis-related products is not advised if you: 
are you breastfeeding or pregnant
have a cardiac condition
A history of psychosis
a Parkinson's disease patient
Conclusion
People with MS may benefit from cannabis. According to scientific research, it can reduce pain, muscle disorders, and bladder problems. To validate these findings, further extensive clinical research on a bigger scale is required. More study is required to determine the long-term safety of medical cannabis treatment.
Before choosing to use cannabis for multiple sclerosis, people should consult their doctor. Their doctor can assist patients in weighing the advantages and disadvantages of the proposed course of therapy to ascertain whether it is risk-free and appropriate for them. Or you can also get in touch with the Hempstrol certified cannabis doctors who will let you know what to check before you buy cbd products and medical marijuana and how these two products can treat the physical and mental ailments you are suffering from.